Leadership
Our leadership team remains true to our vision and values, putting customers' evolving needs at the center of our innovation and holding up trust and convenience as the hallmarks of our business.
Hikmet Ersek is President, Chief Executive Officer and Director of The Western Union Company, a Fortune 500 global leader in digital and retail cross-border money transfer and payments services.
With more than 30 years of executive experience in financial services, Ersek joined Western Union in 1999 and became CEO in 2010. Under his leadership, Western Union has successfully diversified and evolved its business to become a global payments company.
Significant accomplishments include growing the company's digital and mobile offerings; expanding the company's portfolio into the B2B payments sector; growing its retail money transfer business; implementing a new technology platform; and significantly upgrading the company's global compliance programs.
Founded more than 168 years ago, Western Union has become one of the world's most global companies, serving customers in 200 countries and territories, with a diverse base of agents, frontline associates, and employees. A purpose-led company, a remarkably high 84 percent of employees contributed to the Western Union Foundation in 2019.
A citizen of Austria and Turkey, Ersek draws on his international background to speak out publicly for the rights of migrants and refugees worldwide. He has been publicly recognized for his commitment to community and corporate responsibility, including as Corporate Responsibility (CR) Magazine's Responsible CEO of the Year.
In 2019, Ersek received the Global Economy Prize in Business from Keil Institute for the World Economy for his international influence on global issues and was honored for his meritorious services to the Republic of Austria with the Decoration of Honor. A recipient of the Best FinTech CEO, he also received Manager of the Year 2018 from his Alma Mater, Wirtschaftsuniversität Wien. In 2016, Ersek was awarded Austrian of the Year by Die Presse and currently serves as the Austrian Honorary Consul for Colorado, Wyoming and New Mexico.
Ersek is frequently quoted by major global media outlets on business and societal topics such as migration, digital payments, and global business transformation. He is a member of the International Business Council of the World Economic Forum and the Business Roundtable.
Ersek began his career in financial services in Europe when he joined Europay/MasterCard in Austria in 1986. A decade later, he joined General Electric (GE) Capital, where he also represented the GE Corporation as the National Executive in Austria and Slovenia.
He speaks English, German and Turkish fluently, and enjoyed a short career as a professional basketball player in Europe prior to his private sector experience.
Ersek holds a Master's (Magister) degree in Economics and Business Administration from the Wirtschaftsuniversität (University of Economics) in Vienna, Austria.
Read more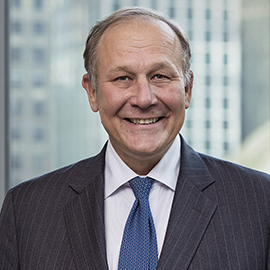 Jeffrey A. Joerres has served as Executive Chairman of ManpowerGroup from May 2014 to December 2015. From 1999 to 2014, Joerres served as CEO of ManpowerGroup and from 2001 to 2014, he served as Chairman of the Board. Joerres joined ManpowerGroup in 1993, and served as Vice President of Marketing and Senior Vice President European Operations and Marketing and Major Account Development. Joerres served as a director of Artisan Funds, Inc. from 2001 to 2011 and currently serves as a director of Johnson Controls International plc, and Artisan Partners Asset Management Inc.
Read more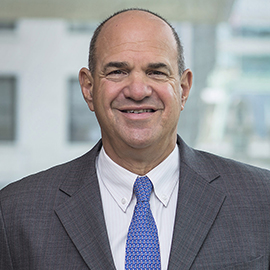 Martin I. Cole served as Chairman and Chief Executive Officer of Cloudera Inc., an enterprise data cloud company, since August 2019. Previously, Mr. Cole served as served as Chief Executive Officer of the Technology Group at Accenture plc ("Accenture") from 2012 to 2014. During his career at Accenture, Mr. Cole also served as the Chief Executive Officer of the Communications, Media & Technology Operating Group from 2006 to 2012, Chief Executive Officer of the Government Operating Group from 2004 to 2006, Managing Partner of the Outsourcing and Infrastructure Delivery Group from 2002 to 2004 and Partner in the Outsourcing and Government Practices Group from 1989 to 2002. Prior to that, Mr. Cole served Accenture and its predecessor in a variety roles beginning in 1980. Mr. Cole has been a director of Western Digital Corporation since December 2014 and a director (since September 2014), lead independent director (from December 2016 to August 2019) and Chairman (since August 2019) of Cloudera Inc.
Read more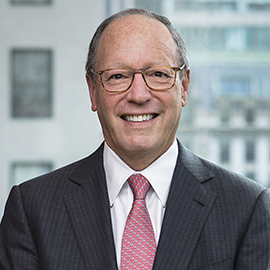 Richard A. Goodman served as executive vice president, global operations of PepsiCo Inc. ("PepsiCo") from March 2010 to December 2011. Prior to that, Goodman was PepsiCo's chief financial officer from October 2006. From 2003 until October 2006, Goodman was senior vice president and chief financial officer of PepsiCo International. Goodman served as senior vice president and chief financial officer of PepsiCo Beverages International from 2001 to 2003, and as vice president and general auditor of PepsiCo from 2000 to 2001. Before joining PepsiCo in 1992, Goodman was with W.R. Grace & Co. in a variety of senior financial positions. Goodman served as a director of Johnson Controls, Inc. from 2008 to September 2016. He currently serves as a director of Adient plc and Kindred Health Inc. and privately-held Toys 'R' Us, Inc.
Read more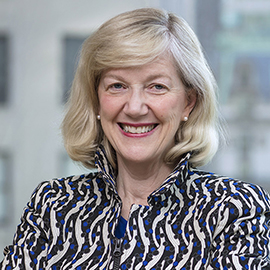 Betsy D. Holden has been a senior advisor to McKinsey & Company since April 2007. Holden served as president, global marketing and category development of Kraft Foods Inc. from January 2004 through June 2005, co-chief executive officer of Kraft Foods Inc. from March 2001 until December 2003, and president and chief executive officer of Kraft Foods North America from May 2000 until December 2003. Holden began her career at General Foods in 1982. Holden served as a director of Catamaran Corporation from December 2012 until August 2015. She currently serves as a director of Diageo plc and Time Inc.
Read more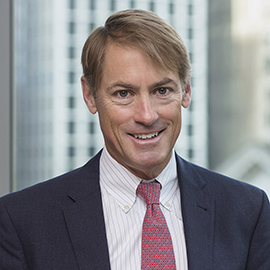 Michael A. Miles, Jr. has served as an advisory director of Berkshire Partners, a private equity firm, since March 2013. Previously, Miles was president of Staples, Inc. from January 2006 and chief operating officer from September 2003. Prior to that, Miles was chief operating officer, Pizza Hut for Yum! Brands, Inc. from January 2000 to August 2003. From 1996 to 1999 he served Pizza Hut as senior vice president of Concept Development & Franchise.
Read more
Timothy P. Murphy brings 35 years of public and private sector experience—primarily in the Federal Bureau of Investigation—and is a recognized leader in global cybersecurity and intelligence. In his role as Deputy Director of the FBI, Tim oversaw the operational and administration aspects of a workforce that was more than 35,000 strong, spread throughout 56 national offices and more than 60 international offices. His experience covers all operational aspects of the Counterterrorism, Counterintelligence, Criminal, Cyber and Intelligence Programs.
In addition, Mr. Murphy maintains close ties to the law enforcement, intelligence and business communities and is frequently consulted for his expertise in global cyber, counterterrorism, intelligence, criminal and security issues. He is a frequent guest speaker at colleges and universities and media outlets on these issues. Prior to joining cybersecurity and networking company Consortium Networks, where he is currently President and CEO, Mr. Murphy was President of Thomson Reuters Special Services where he is now Chairman of the Board.
Read more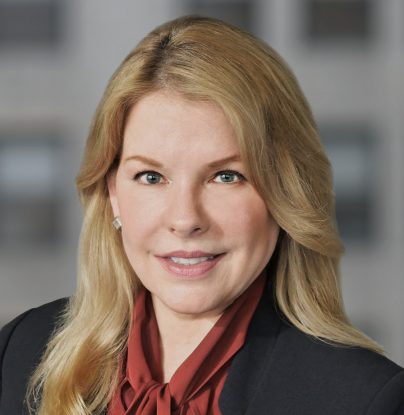 Joyce A. Phillips is the Founder and Chief Executive Officer of EqualFuture Corp., a San Francisco-based fintech startup delivering affordable personal financial wellness platforms to individuals and businesses. Ms. Phillips brings substantial global experience in banking, financial services, insurance, innovation and marketing in her 30+ year career. Phillips has held senior executive roles with global and regional responsibilities with Australia and New Zealand Banking Group Limited (ANZ), where she served as CEO, Global Wealth Division, after holding the role of Group Managing Director of Innovation and Marketing. Other executive roles held by Phillips include President and Chief Operating Officer of American Life Insurance Co. (ALICO), a subsidiary of American International Group (AIG); and Global Head of International Retail Banking at Citigroup. Phillips' previous public board experience includes service on the Board of Directors of Reinsurance Group of America from 2014-2017. Ms. Phillips is an independent member of the Western Union board of Directors.
Read more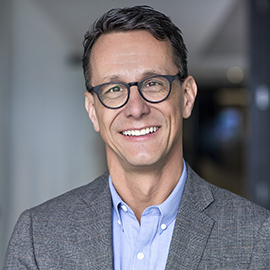 Jan Siegmund spent 20 years at Automatic Data Processing, Inc. ("ADP"), a leading global technology company providing human capital management solutions, most recently serving as Corporate Vice President and Chief Financial Officer (2012-April 2019). Prior to his appointment as CFO, Siegmund served as Chief Strategy Officer and President, Added Value Services, focusing on executing change programs for the organization. He began his career at McKinsey & Company.
Read more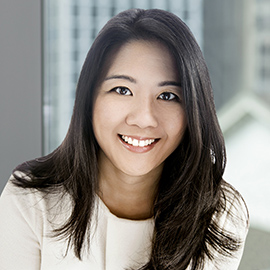 Angela Sun has served as Chief Operating Officer and Partner of Alpha Edison, a venture capital firm, since September 2019. Previously, Ms. Sun served as Head of Strategy and Corporate Development for Bloomberg L.P. from 2014 to 2017, where she led new business development, and acquisitions and commercial partnerships across the company's media, financial products, enterprise and data businesses. From 2008 to 2014, Ms. Sun served as Chief-of-Staff to the former Bloomberg CEO. Prior to joining Bloomberg, L.P., Ms. Sun served as a Senior Policy Advisor in the Bloomberg Administration under New York City Deputy Mayor Daniel L. Doctoroff, where she oversaw a citywide portfolio of economic development agencies and led urban planning and real estate development projects. From 2001 to 2005, Ms. Sun served as a management consultant at McKinsey & Company, where she focused on the Financial Services and Healthcare sectors. Prior to McKinsey, from 1996 to 1998, Ms. Sun was an investment banker at J.P. Morgan and in 2001 was a Visiting Associate at the Henry L. Stimson Center, a non-partisan international security and defense analysis think tank in Washington, D.C.
Read more
Solomon D. Trujillo founded Trujillo Group, LLC, and has served as chairman since July 2003. Trujillo also served as the chief executive officer and director of Telstra Corporation Limited, Australia's largest media-communications enterprise, from July 2005 to June 2009. From February 2003 to March 2004, Trujillo was Orange SA's chief executive officer. Before that, Trujillo was chairman, president and chief executive officer of Graviton, Inc. from January 2001 until January 2003. Trujillo previously served as a director of Target Corporation from 1994 to 2014. He currently serves as a director of WPP plc and Fang Holdings Ltd. (formerly Sou Fun Holdings Limited).
Read more