Leadership
Our leadership team remains true to our vision and values, putting customers' evolving needs at the center of our innovation and holding up trust and convenience as the hallmarks of our business.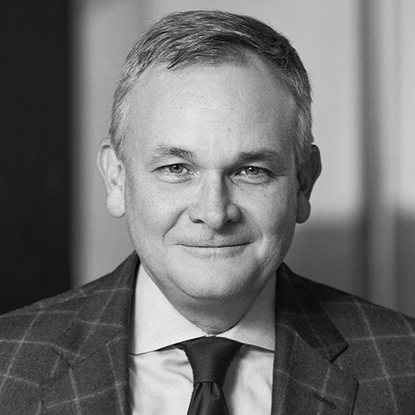 Devin McGranahan is President, Chief Executive Officer, and Director of The Western Union Company, a global leader in cross-border, cross-currency money movement.
After more than 25 years of business and leadership experience, Devin joined Western Union as its CEO in late 2021. Previously, he was Senior Group President, Global Business Solutions at Fiserv, Inc. In that role, he oversaw the company's global merchant acquiring and processing businesses. During his tenure he was responsible for the launch of the Carat enterprise merchant omni-commerce platform, the development and launch of the Clover Connect integrated software vendor (ISV) platform, and the launch and acceleration of Clover Business Solutions, Fiserv's digital-direct merchant platform. These capabilities propelled Clover to become the largest cloud-based SMB merchant platform in the market and grew the omni-channel business to over $1 billion in revenue. 
Devin previously spent 20+ years at McKinsey & Co., where he served as a Senior Partner, engaging with leading financial services companies on a broad range of strategy, payments, and business-building opportunities. He also held a variety of other senior management roles at the firm, including co-leading the North America Financial Services Practice and being a co-chair of the senior partner selection committee.
Devin holds a Master of Business Administration from Harvard Business School, a Bachelor of Science in Mechanical Engineering from the University of Pennsylvania, and a Bachelor of Science in Economics from the Wharton School at the University of Pennsylvania.
Read more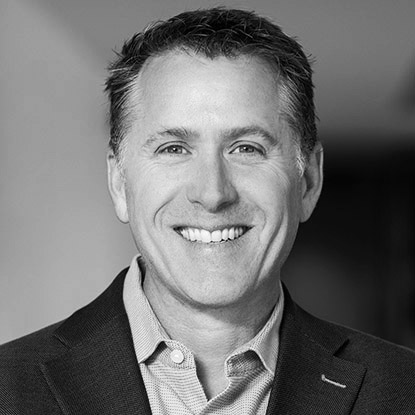 As Chief Legal Officer and Corporate Secretary, Ben Adams oversees Western Union's global legal affairs, public policy and regulatory affairs, ethics, and privacy efforts, and offers strategic advice to executive leadership and the Board of Directors.
Joining Western Union from PayPal, where he served most recently as Chief Commercial and Intellectual Property (IP) Lawyer, Ben brings an extensive understanding of the complex legal questions and business challenges often faced by global payments companies. While there he also held the roles of Chief Counsel for Product and Technology and Chief International Counsel. Prior to PayPal, Ben held senior legal positions at Microsoft and Nokia, and began his career in private practice.
Like many among Western Union's Executive Team, Ben is a global citizen, having lived and working in diverse countries including India, Finland, Cameroon, and England.
Ben works with business and legal non-profits, currently serving on the Board of Directors of OneJustice and Starts Small Think Big, and also served as a Peace Corps Volunteer. He holds a Juris Doctor degree from Georgetown University Law Center and a Bachelor of Arts degree from The George Washington University.
Read more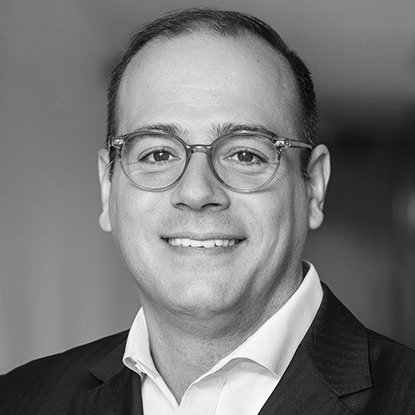 As Global Head of Digital Banking, Joaquin Alemany oversees the development and expansion of Western Union's banking ecosystem businesses, as the Company focuses on providing a broader set of banking and financial services products to its customers around the globe. Joaquin joined the Company in March 2022.
Prior to joining Western Union, Joaquin served as a Partner in McKinsey's New York Office. Joaquin was a leader in the Banking, Strategy and Risk practices and ran the Capital and Balance Sheet Management Service Line in North America. Since joining McKinsey in 2007, he advised large financial institutions' executives across North America and Europe, leading strategic growth initiatives, building and integrating businesses, and running large banking finance and risk transformation programs. Joaquin is passionate about building new customer centric digital businesses leveraging data, new technologies and building value propositions that improve the way consumers access financial services.
A native of Spain, Joaquin earned a Master of Business Administration from Columbia Business School, a double Masters degree of Electrical Engineering from École Supérieure d'Électricité in Paris and Universidad Politécnica in Valencia, Spain.
Read more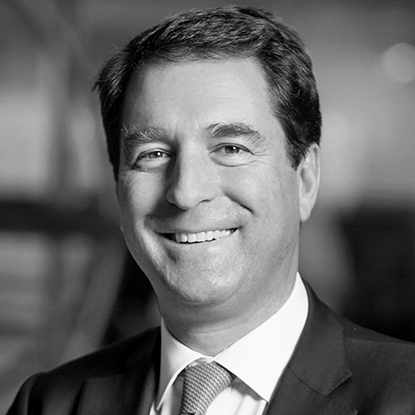 As Head of Global Independent Channels, Giovanni Angelini leads Western Union's strategy for growing our independent business across the U.S. and EU. He also drives the Company's local market strategy process for our most important retail markets.
In his prior role, as Senior Vice President, Global Money Transfer Consumer Network, Giovanni was responsible for Western Union's consumer-to-consumer retail network across 200 countries and territories. Previously, he held the role of Senior Vice President and General Manager, European Union.
Earlier in his career, from 1996 until early 2002, Giovanni was a Senior Manager at Bain & Company in Italy. From 2002 to 2011 he served as General Manager of Angelo Costa Group (a Western Union former Master Agent) where he successfully led the expansion of money transfer services into eight new European Markets. Following the acquisition of the Angelo Costa business by Western Union in 2011, Giovanni became CEO of Angelo Costa and Finint, and then Head of Independent Channels, Europe at Western Union.
Giovanni is a member of the board of STC Bank in Saudi Arabia.
He graduated magna cum laude in Economics and Business from Sapienza University of Rome.
Read more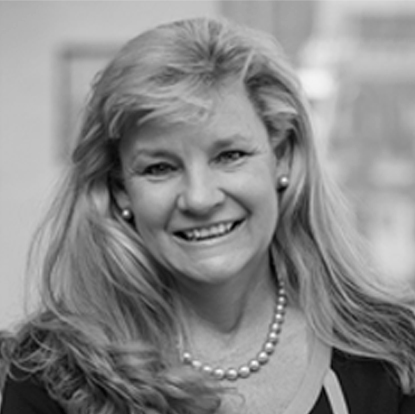 As Chief Enterprise Risk Officer, Cherie Axelrod coordinates Western Union's Compliance, Risk and Internal Audit teams and enables a consistent approach for managing risk across the organization. Cherie has more than 30 years' experience in finance, compliance, auditing, operations, risk, and project management in financial services and telecommunications. She joined Western Union in 2012 and during her tenure has been the Chief Auditor, Deputy Chief Compliance Officer and U.S. Settlements Lead, and held leadership roles in Global Compliance Risk, Consumer Fraud, U.S. and Mexico Global Field Operations, Project Management, and several other compliance areas.
Prior to joining Western Union, Cherie was the divisional CFO for the Consumer & Small Business division of Qwest, and also worked for GTE Hawaiian Tel in the Far East and Pacific Islands.
Cherie has an MBA from Chaminade University, and a BS in Industrial Management / Industrial Engineering from Purdue University. She is based at Western Union headquarters in Denver.
Read more
As acting Chief Financial Officer, Matt Cagwin is responsible for leading Western Union's global finance organization, including financial reporting, financial planning and analysis, tax, treasury, and investor relations. As a member of the Executive Team, he also provides guidance on the Company's operations and strategic direction.
Prior to joining Western Union, Matt served as Senior Vice President, Chief Financial Officer—Merchant Acceptance of Fiserv, Inc./First Data Corp. from 2018 to May 2022 and as Senior Vice President, Corporate Controller, and Chief Accounting Officer of First Data from 2014 to 2019.  Prior to joining Fiserv/First Data, Matt spent 10 years at Coca-Cola Enterprises in various roles, with his last three years as Vice President, European Controller and Strategic Initiatives, based in London.  Matt started his career in public accounting at Arthur Andersen and KPMG.
Matt has bachelor's and master's degrees in Accounting from Florida State University. He is based at the Company's global headquarters in Denver.
Read more
As Western Union's President for the EMEA/APAC Region, Jean Claude Farah presides over Western Union's business in Europe, the Middle East, Africa, and Asia-Pacific, driving the company's investments and market growth across all products, channels, and customer segments.
Jean Claude has a long and distinguished history with Western Union spanning more than 20 years. He joined Western Union in 1999 as Marketing Manager, Middle East & North Africa and since then he has held several leadership roles within the company.
He has served most recently as the President of Global Network, and previously as the President of Global Payments and the President of Middle East, Africa, Asia Pacific, Eastern Europe, and CIS for the company's consumer-to-consumer money-transfer business.
Over the years, Jean Claude has played a key role in driving integrated solutions, managing all Agent relationships, and expanding Western Union's portfolio, making it one of the largest financial networks for cross-border money movement in the world. He has also led the expansion and growth of the company's business payments services, enabling Western Union's transformation from a consumer money transfer provider to a full-service cross-border payments leader for consumers and businesses around the globe.
In addition to holding a senior executive role with Western Union, Jean Claude is a thought leader in corporate responsibility and shared value. He serves as the Deputy Champion for Western Union's work with the World Economic Forum's EDISON Alliance, a cross-sector alliance to close the digital divide and accelerate digital inclusion.
Jean Claude started his career in 1995 with Renault SA, where he gained extensive experience in marketing. Prior to joining Western Union, he was Area Manager for Orangina Pernod Ricard, one of the world's leading beverage brands.
Jean Claude was born and raised in Lebanon and has studied and worked in France. He currently resides in Dubai, in the United Arab Emirates. He has a bachelor's degree in Business Administration from St. Joseph University in Lebanon and an MBA from the Ecole Supérieure de Commerce de Paris in Paris.
Read more
As President, Americas, Gabriella Fitzgerald oversees Western Union's business across the region, driving the company's market development and growth across all products, channels, and customer segments. She joined the Company in September 2021.
Previously, Gabriella spent 22 years at American Express, most recently as Executive Vice President, General Manager, Global Commercial Services. In that role, she led the U.S. Corporate and B2B Payments business for the largest enterprise customers and managed key relationships with CFOs, CPOs, and Treasurers. Prior to this role, she held a variety of other roles at the organization, including Chief Procurement Officer; Senior Vice President, JV Management, Global Business Travel; and Vice President & General Manager, Corporate Development.
Gabriella earned a Master in Business Administration from Columbia Business School and a Bachelor of Arts from Duke University. She also holds two patents: one for a touchless, digital end-to-end solution for invoice processing, and another for single-use payment numbers for online transactions. She currently serves on the Board of Junior Achievement NY and previously served on the Board of TruSight Solutions LLC, from 2017–2020.
Read more
As Chief Strategy and Development Officer, Ramya Narayanan partners with leaders inside and outside of Western Union to support and monitor strategic initiatives aligned with the Company's business objectives. This includes the exploration of expansion opportunities, mergers and acquisitions, and defining our strategic direction for global retail.
Ramya's experience includes more than 13 years at American Express, where she held a variety of general management and enterprise strategy roles. Most recently, she led the Enterprise Strategy and Execution team. During her tenure there, she drove revenue growth, cost efficiencies, and profitability through a results-oriented approach to innovation, strategy, and execution. Ramya also led American Express's $1B revenue OPEN business focusing on small business owners.
Prior to her time at American Express, Ramya led the overall strategic planning processes at Automatic Data Processing, served as an Executive Director at the League of Artisans, and as a Principal Consultant at PwC.
Ramya earned a Master of Business Administration in General Management from the Johnson Graduate School of Management at Cornell University; a Master of Science in Industrial Engineering from the University of Wisconsin–Madison; and a Bachelor of Engineering in Industrial Engineering from the College of Engineering at Anna University in Chennai, India.
A native of India, Ramya speaks English and Tamil, and lives with her family in NYC.
Read more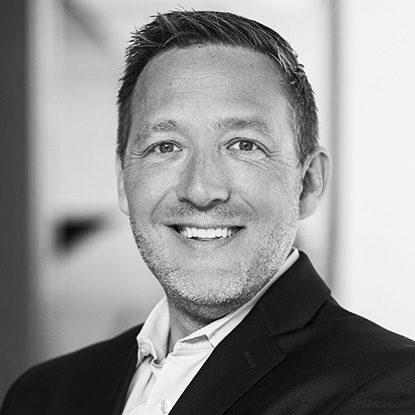 As Chief Marketing Officer, Bob Rupczynski is responsible for driving Western Union's overall brand and customer strategy. This includes building product value propositions, delivering customer market positioning, managing pricing strategies for profitable growth, and enabling end-to-end customer experience journeys, including ongoing loyalty.
Bob brings more than 20 years of experience driving consumer marketing strategy. He previously served as Global Vice President, Consumer and Network Marketing, at PayPal, where he played an integral role in building the company's consumer brand. He managed partnerships, financial integrations, and Customer Relationship Management across the portfolio. Previously, as Senior Vice President of Global Media, Data, and Marketing Technology at McDonald's, he was the architect of the brand's global loyalty platform. Prior to that, Bob led the Media, Data, and CRM teams at Kraft Heinz, where he built a platform that enabled portfolio companies to deliver advanced marketing capabilities.
Bob works out of Western Union Headquarters in Denver.
Read more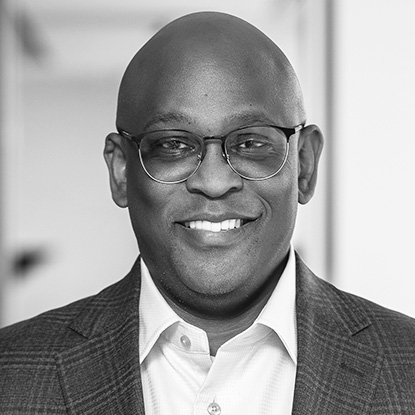 As Chief Operations Officer, Andrew Walker is responsible for the development and delivery of Western Union's global operations. Andrew partners across our customer-facing business units, our operations team, and our delivery teams to offer compliant, frictionless service and product delivery for our customers, agents, employees, and partners. He also develops the necessary infrastructure and foundational business systems to deliver retail and growing digital services in the most efficient and cost-effective manner.
Previously, Andrew was Executive Vice President and Chief Administrative Officer at USAA, where he was responsible for core company operations including information technology, cyber security, privacy, corporate real estate, digital channels, enterprise portfolio management, and procurement. He had previously served as Chief Procurement Officer at USAA, where he oversaw the enterprise's procurement lifecycle.
Prior to USAA, Andrew spent 11 years with Nationwide, capping his tenure as Bank President, when he led the development and execution of strategic options for the future of banking at the company. He also served as the enterprise's Chief Procurement Officer and IT Chief Financial Officer.
Andrew graduated with a Bachelor of Science, Accounting, from Herbert Lehman College, New York. He completed a program from the Bank Administration Institute at Owen Graduate School of Management at Vanderbilt University, focused on innovation, marketing strategy, and leadership for the banking industry.
He is also a former member of the IBM Board of Advisors.
Read more
As Chief People Officer, Richard Williams oversees Western Union's Human Resources functions around the globe. He is based at the company's global headquarters in Denver, Colorado.
Richard was responsible for leading the organization's successful implementation of the "WU Way," a program designed to transform Western Union's operating model to better enable innovation, improve the customer experience, and drive productivity.
In addition to holding a senior executive role with Western Union, Richard is a thought leader in corporate responsibility and shared value. He is an active member on the board of directors of the Western Union Foundation.
Richard joined Western Union in 2009 as the Vice President of Human Resources for the Americas region. Prior to joining Western Union, he worked for Fullerton Financial Holdings (a wholly owned subsidiary of Temasek Holdings) as its Senior Vice President of Human Resources for Central and Eastern Europe, Middle East and Africa, based in Dubai.
Richard also spent more than 17 years with American Express, holding senior human resources roles in Europe, Asia, Latin America, and the U.S. In his last role with American Express, he was the Vice President of Human Resources for the Latin America, Caribbean, and Canada region. He also has held senior-level roles with Dunia Finance in the UAE, a joint venture between Fullerton Financial and Mubadalla, and with ACNielsen.
Richard was born in Mombasa, Kenya and has lived in seven countries. He holds a Bachelor of Arts in Political Science from San Diego State University.
Read more